Twisty Worms and why I always recommend them
Author: Verena Date Posted:1 August 2022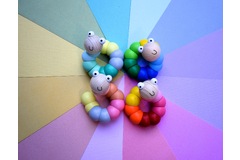 Why are they so great?
Until recently I owned a Toy and Gift store that has sold the Twisty Worm from Eleganter for almost as long as I owned the business. These gripping clutch toys for babies have always been consistant best sellers for more than a decade of sales and I never struggled to convince someone on how great they were and why babies loved them.
First of all, twisty worms are a great clutch toy. The perfect width and weight, they are easy to grasp and for babies to hold. They gently move and bend when held, and are tactile and soft.
Secondly, they are bright and cheery. Their bright colours means that they are easily visible for babies to see as they are developing their eyesight from birth. When first born, babies cannot distingush tones and prefer contrasting colours, and the twisty worm is perfect for this.
Thirdly, it is safe. Made from natural timber and painted in non toxic paint, I have always felt comfortable selling these worms.
Fourthly, they are the perfect gift for any new baby or baby shower gift. As my friends and family started having babies, the twisty worm always made up part of their present. I gave them to my own children when they were babies, and they loved them too.
So, if you still haven't got these in your house or store, get them now. I think you'll agree with me that they are the best wooden clutch toy for babies.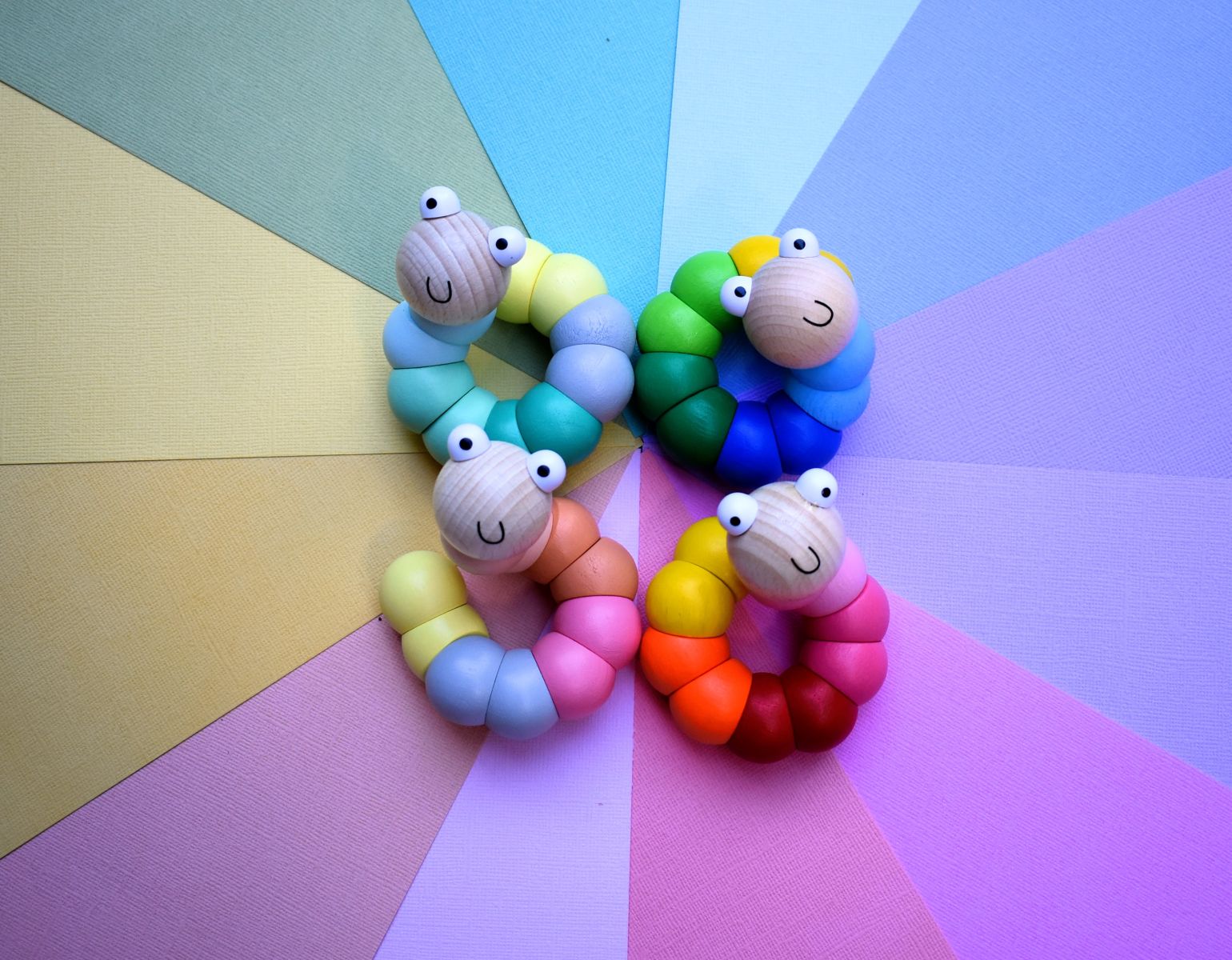 ---
Leave a comment