5 of The Best Wooden Toys for 1 year olds!


As parents, we all want the best for our little ones, and when it comes to toys, we want toys that are not only fun but also safe and durable. Wooden toys are a great choice for toddlers as they are sturdy, eco-friendly, and provide a range of sensory experiences. Here are five of the best wooden toys for toddlers that are sure to delight and entertain your little one.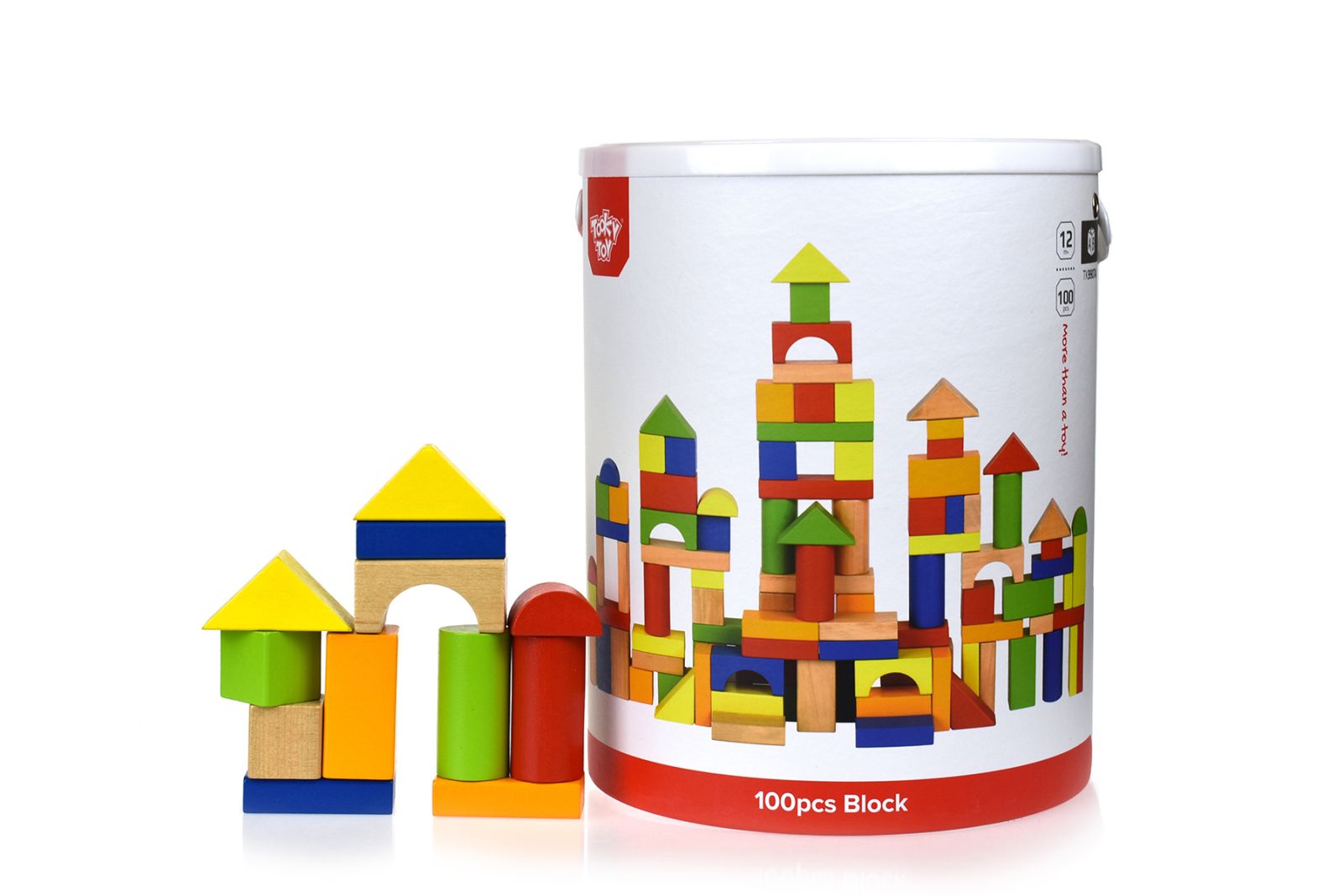 1. 100PC WOODEN BLOCK - TK9907A
100 Piece Wooden Coloured Blocks.This set of wooden blocks is perfect for toddlers who love building and stacking. With 100 colorful pieces, this set will keep your child entertained for hours. These blocks are perfect for developing hand-eye coordination, spatial awareness, and fine motor skills. Playing with wooden blocks helps young children develop their fine motor skills, as they learn to pick up, manipulate, and stack the blocks.Plus, they're made from sustainable materials, making them a great choice for eco-conscious families.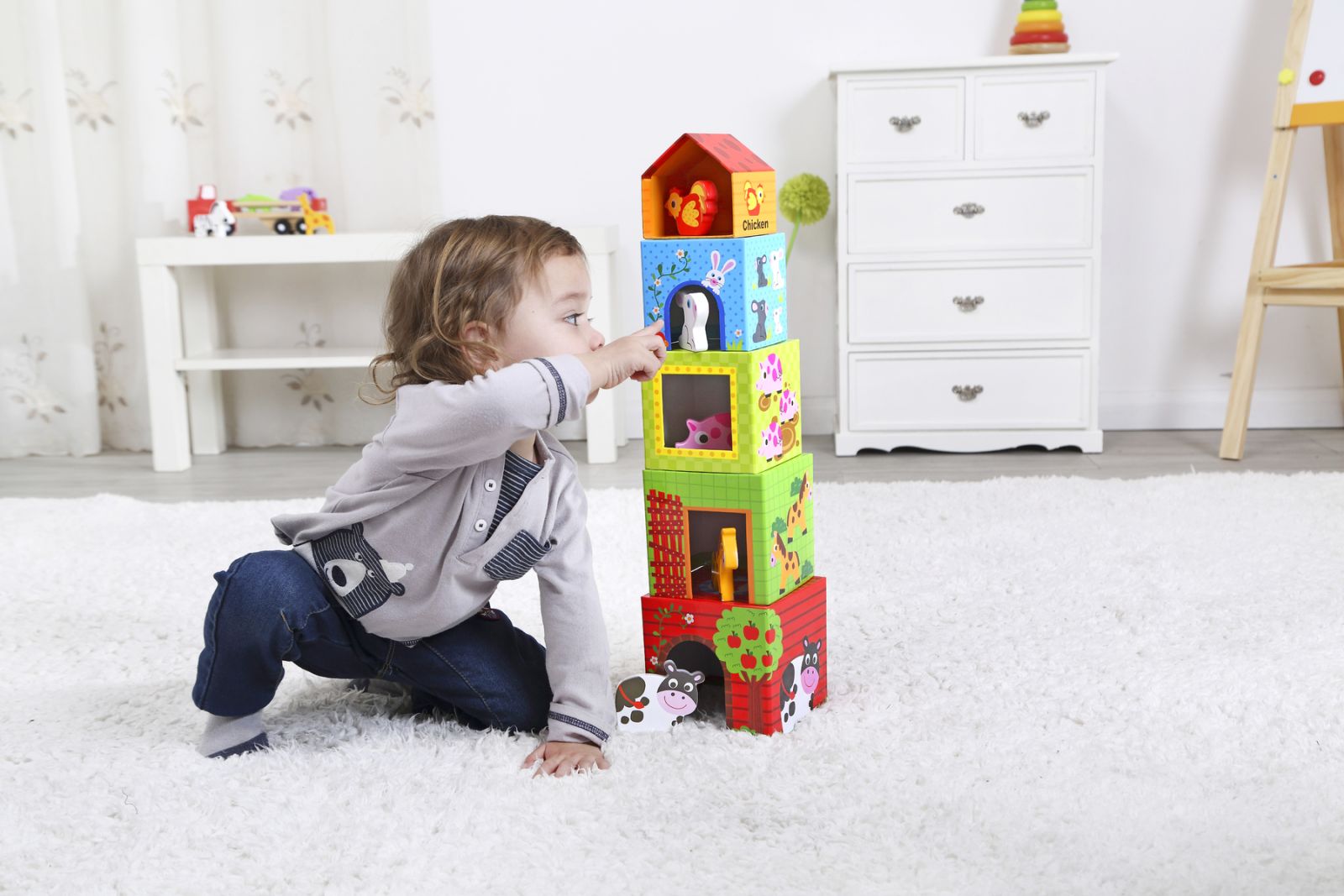 2. NESTING FARM ANIMALS - TKF053

Nesting Stacking Blocks with Wooden Farm Animal Figurines from Tooky Toyare not only fun to play with, but they also teach your child about shapes, sizes, and animals. The set comes with six blocks that feature farm animal figurines, making it a great tool for teaching animal recognition. The blocks can be stacked and nested, providing a fun challenge for your toddler. Best of all, these nesting blocks come with cut-out sides for more pretend play opportunities, making mini houses for all the farm animals, stacking sorting and storytelling.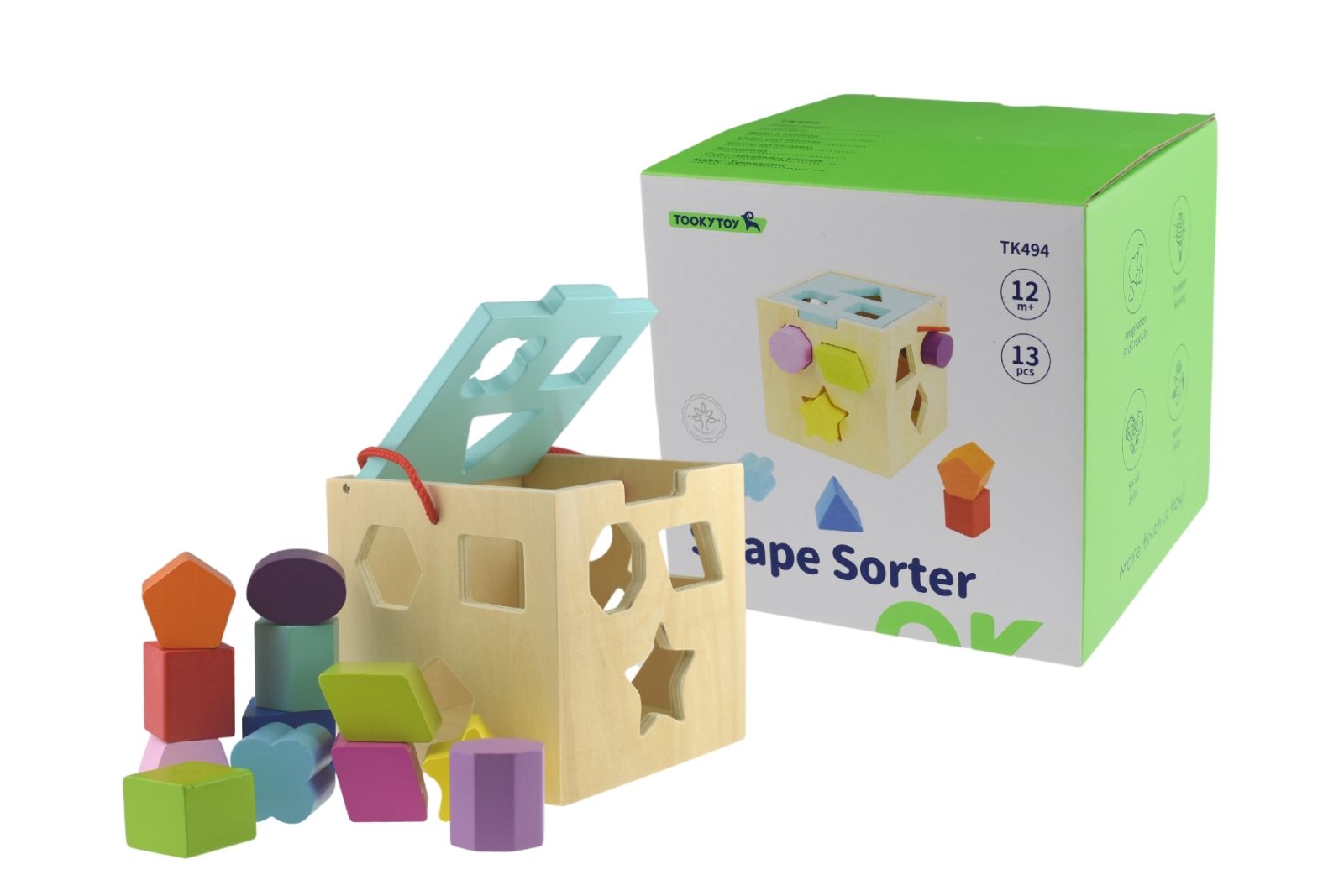 3. SHAPE SORTER - TK494
The Wooden Shape Sorter with Colorful Blocks from Tooky Toy is perfect for teaching your toddler about shapes, colours, and hand-eye coordination. The set comes with six colorful blocks that fit into the corresponding holes in the wooden sorter. This toy will help your child develop problem-solving skills while also learning about shapes and colours. It also encourages problem-solving and critical thinking as children figure out which shape fits where.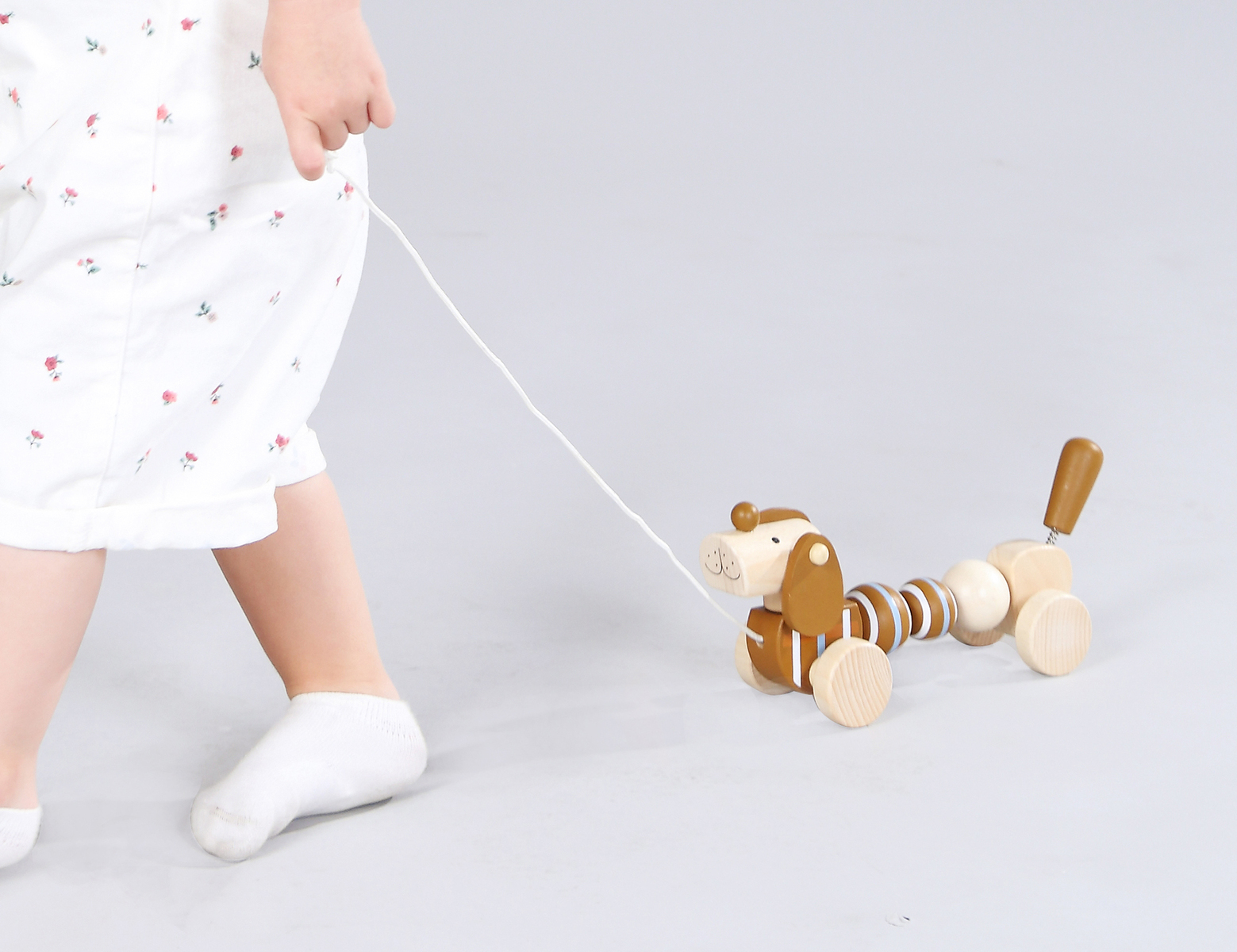 4. PULL ALONG SAUSAGE DOG - NG23540
Push Toy and Pull Along Sausage dog from Kaper Kidz is a great options for toddlers who are learning to walk. These toys provide encouragement to move and help your child build their confidence and balance. Plus, they're lots of fun! The Pull Along Sausage Dog toy promotes physical activity, hand-eye coordination, and motor skills, as children engage in active play while pulling the toy along. With its adorable design and fun bouncing action, this wooden pull along toy is sure to provide hours of entertainment and joy for young children.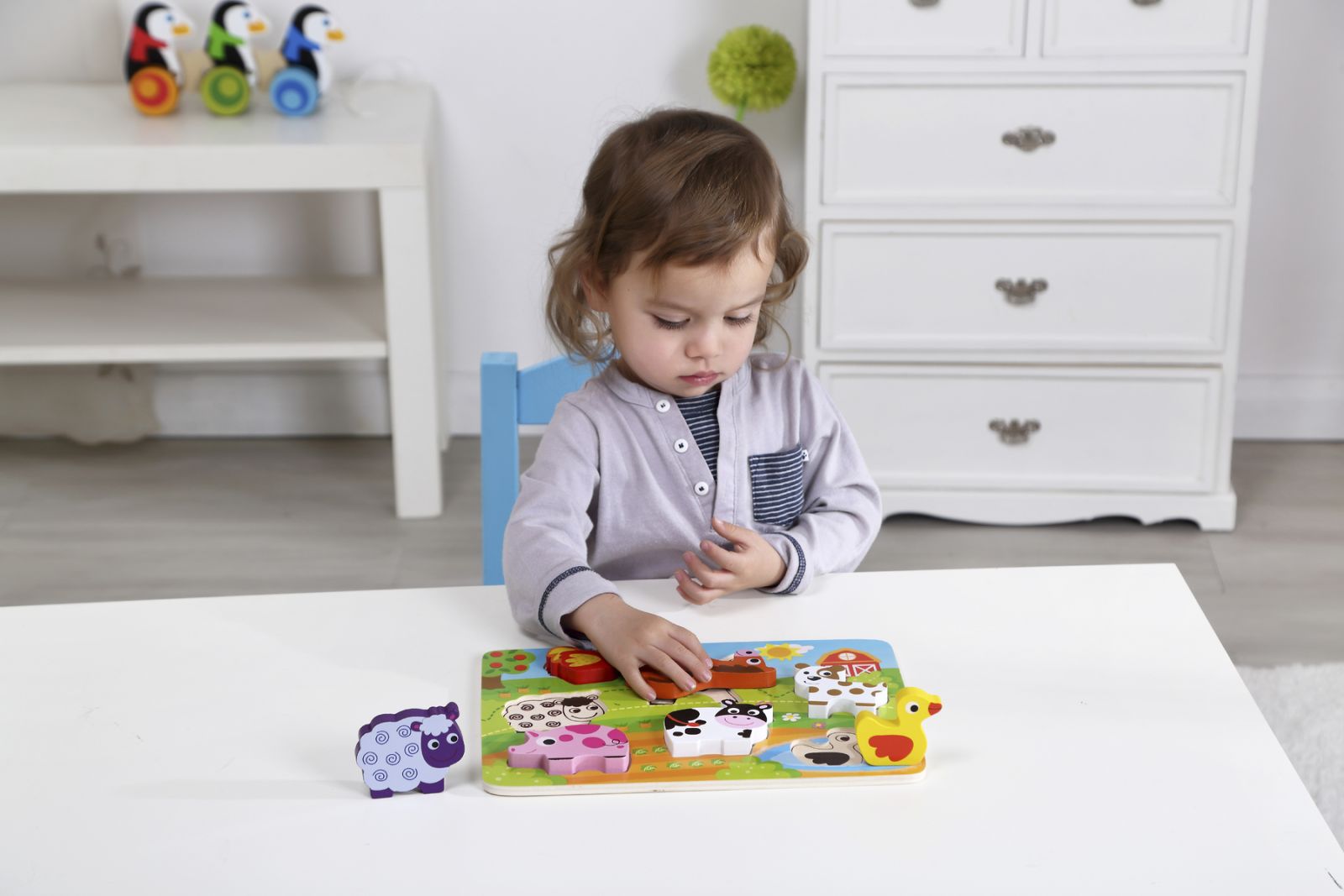 5. CHUNKY PUZZLES - TH636
Wooden Chunky Puzzles Chunky puzzles are perfect for little hands that are still developing their dexterity. These wooden puzzles feature chunky pieces that are easy for toddlers to grasp and manipulate. The puzzles come in bright colours and a range of themes, from animals to vehicles to shapes, providing endless entertainment for your little one.The large wooden pieces are easy for young children to pick up and manipulate, which helps them develop their fine motor skills and hand-eye coordination. Children can also use the puzzle pieces to create their own designs and arrangements and storytelling, which encourages creativity and imagination.
---
Leave a comment