How To Use Our Website


Welcome to the Eleganter Australia Website!
Here we are going to show you a quick and efficient guide to get you up and running with using our website.
Before we begin, let's quickly cover the unique benefits that our website has to offer:
A diverse product range of high quality goods to satisfy the many needs of our various buyers
An easy to use interface which makes your browsing experience enjoyable
User accounts to help you track your orders and invoices
Automated shipping calculations so we can process your orders quicker
A simple checkout process that's has your order placed quickly and efficiently
For those first time users on our website, here's our quick guide to help you with easing your browsing experience.
Logging In / Registration
To begin, click the My Account button in the top menu.

You will then be moved to a login screen. Here you can input your username / email and password. If you have forgotten either of these you can click on the forgot your username / forgot your password links underneath the relevant fields to recover your password / username.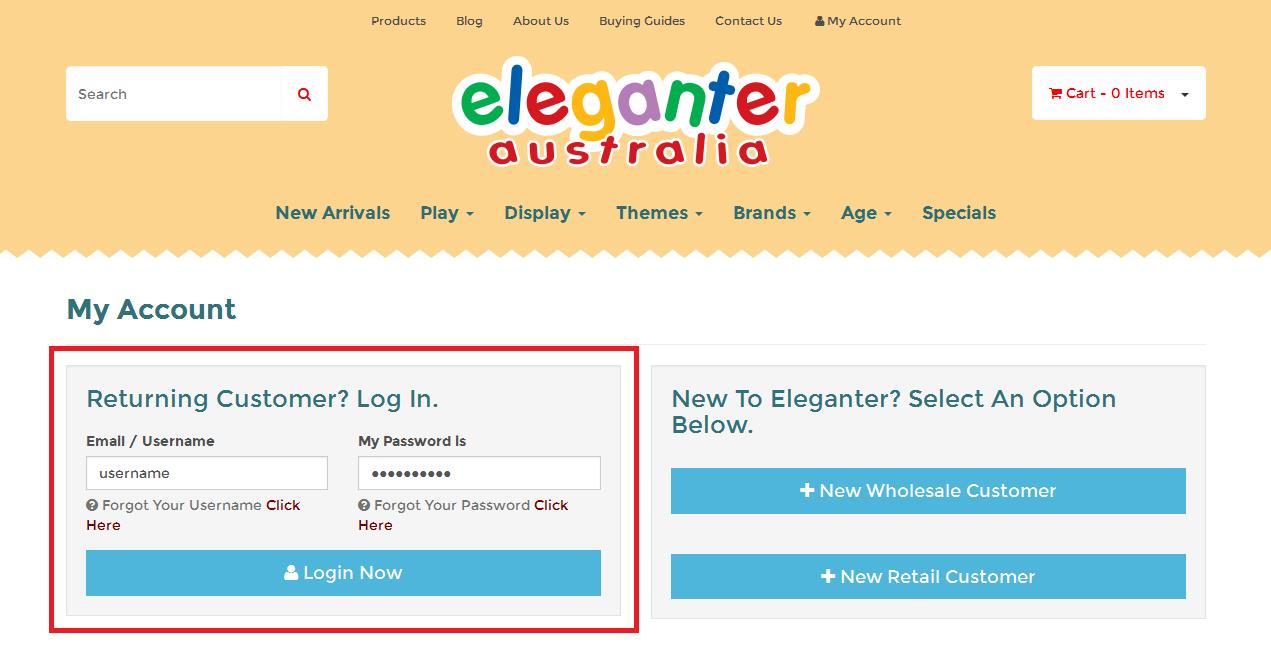 If you are a first time customer, you can create an account with us (retail users who don't want an account can guest checkout). On the same screen to the right of the login box you will see two options, one for wholesale customers and one for retail customers. Click your appropriate option.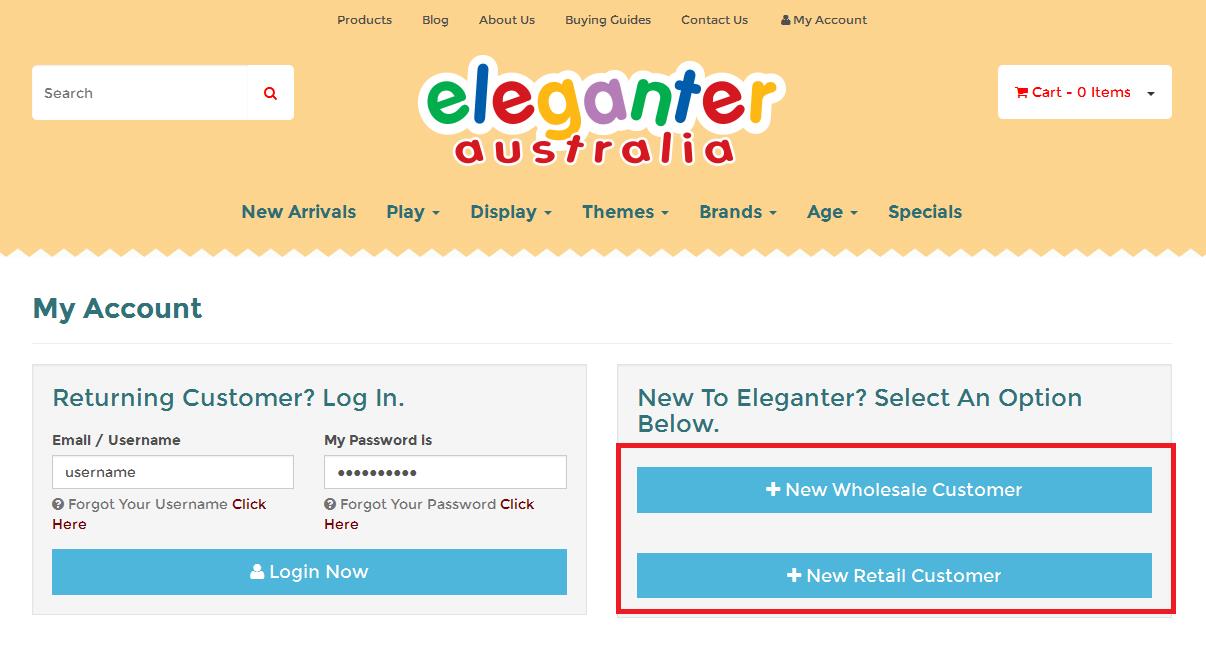 You will then be pushed to the appropriate form which you simply need to fill out and submit.
Retail accounts will be approved automatically whereas wholesale customers will need to wait for us to approve their accounts before they can place orders.
Shopping
Our website makes shopping / browsing easy for you. If you already know what you want, the quickest method to finding your needs is by using the search function located in the top left of the screen.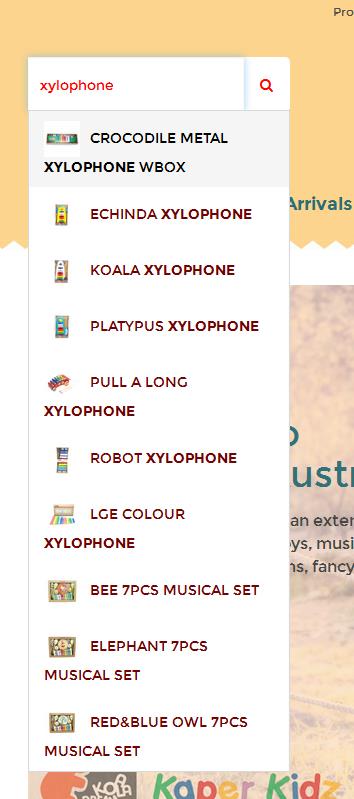 You will be able to identify products by name or by SKU. As you can see from the above picture, if we search "xylophone" we will get any product related to "xylophone". This may include keywords found in the product descriptions.
Alternatively you can manually search our products via the main menu.

When you scroll your mouse over the categories, the relevant sub-categories will drop down for you.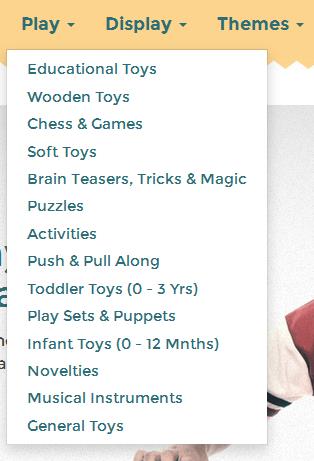 When you click into a category you will be able to quickly add items to cart or click into the products for further detail. You can also change the category you are searching within by using the side menu which has the same menu system as the main menu.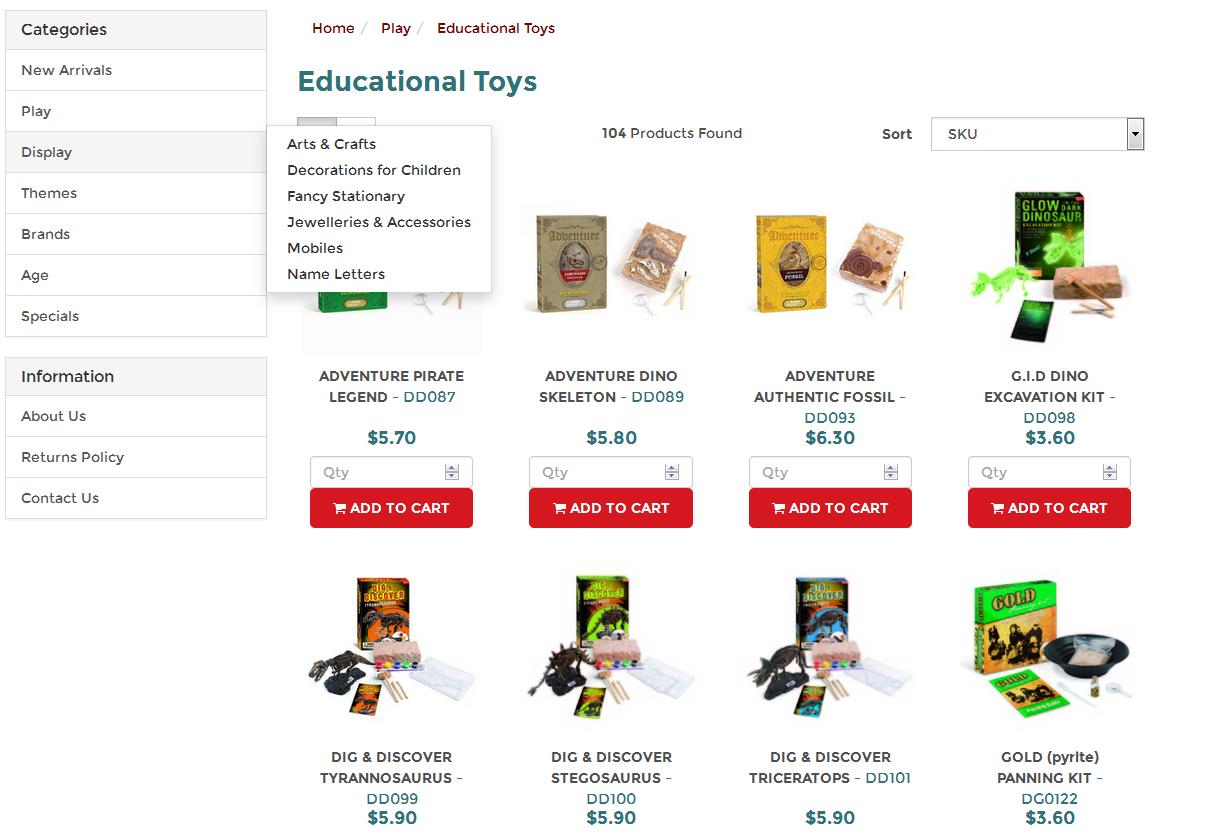 Cart / Checkout:
Once you've filled up your cart with products you love, it's time to checkout. You can access the cart via the top of the screen by clicking on the cart button.

Once you're in your cart page, you can do basic things such as manipulate your quantity and calculate your shipping rates. To complete your checkout, click on the checkout now button.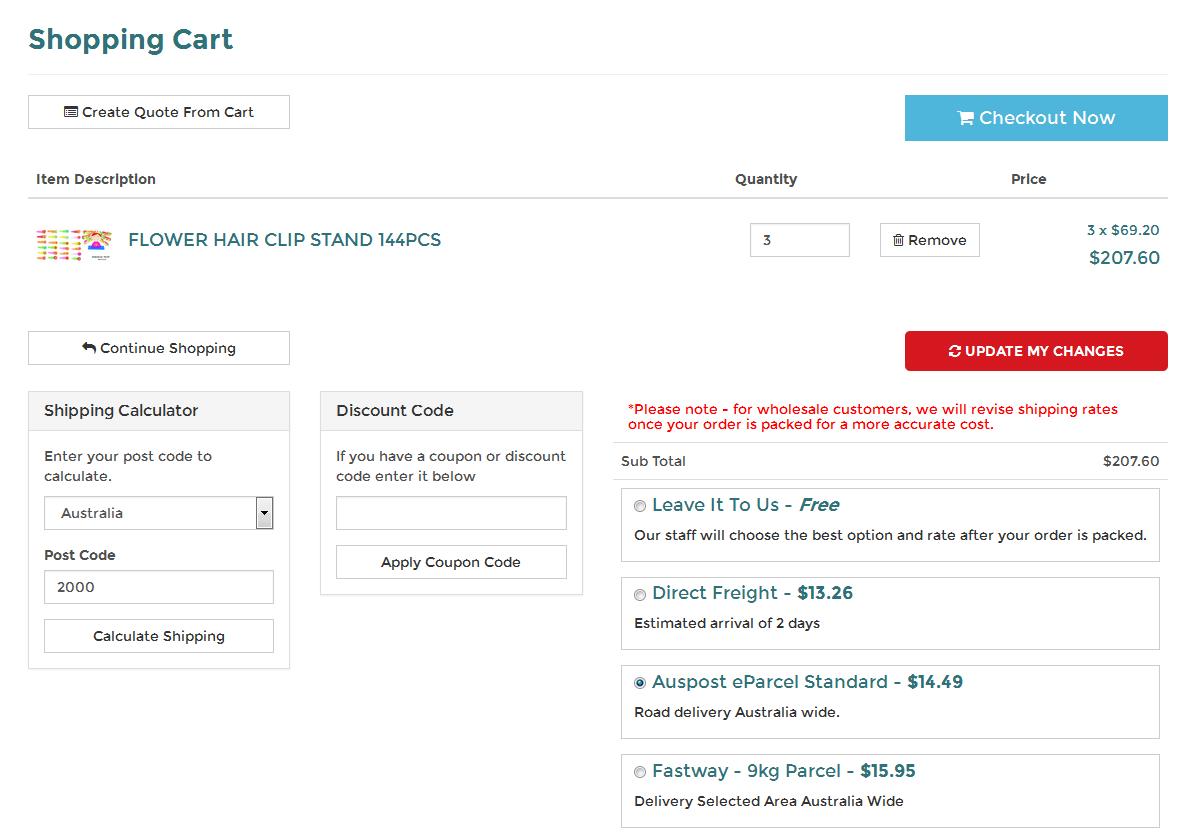 Our secure checkout page is simple and easy to use. Fill out your billing and shipping details, select a shipping method, leave delivery instructions / extra notes if need be, select your payment method and then checkout!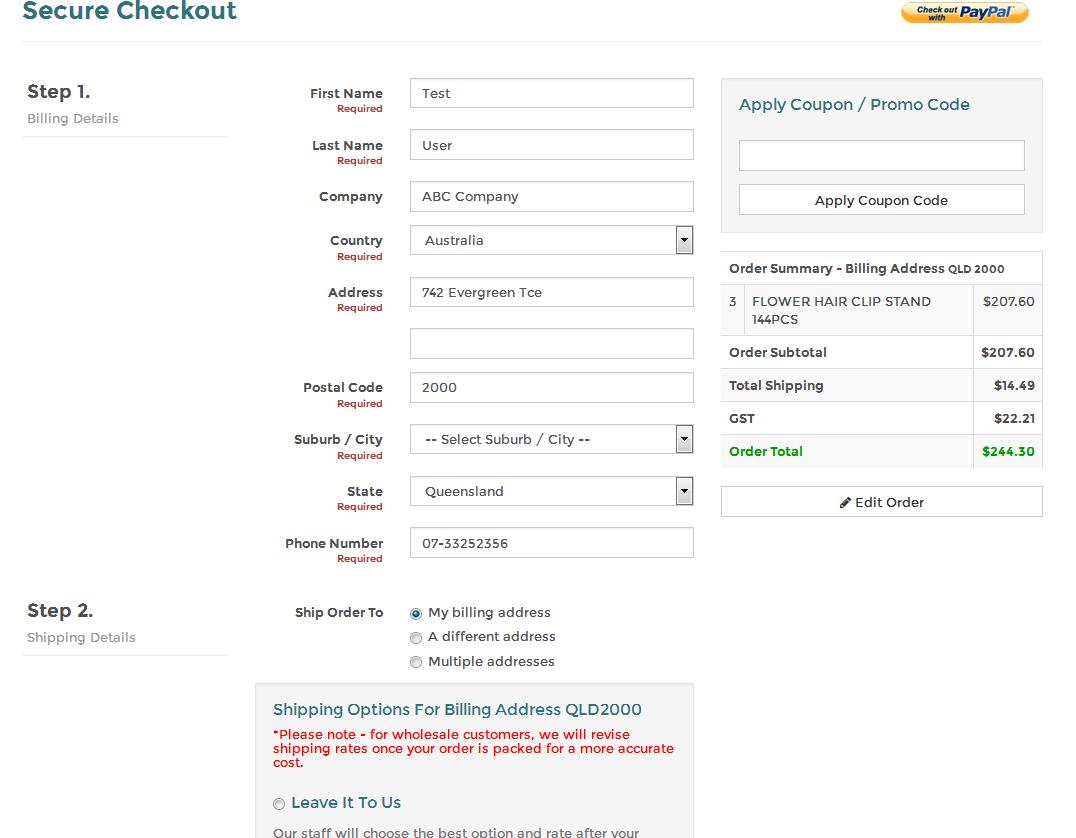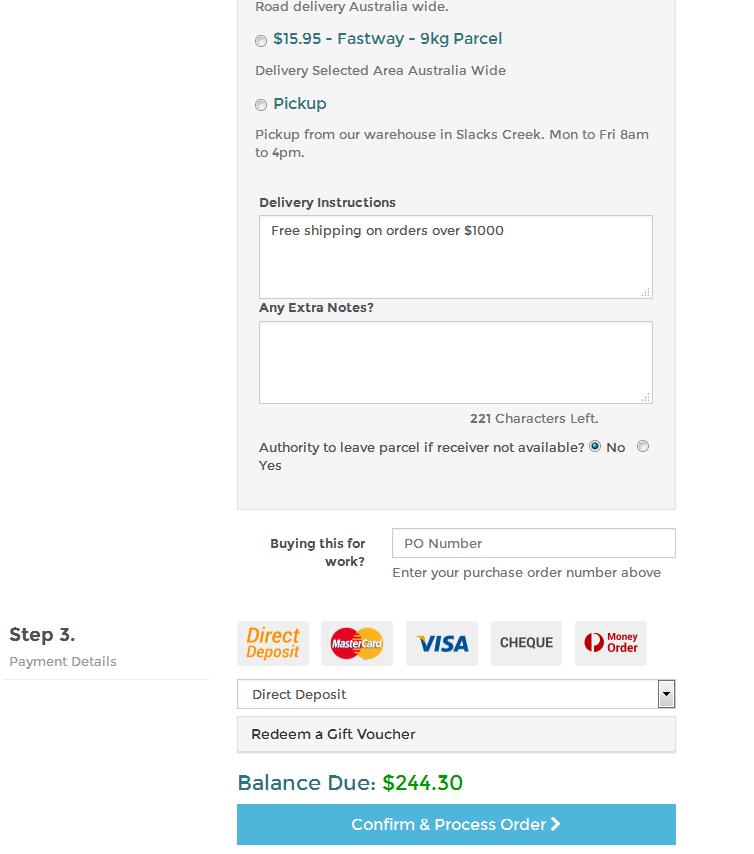 You've now completed your shopping experience with Eleganter Australia! You will be sent an invoice to your email to confirm your order and follow up emails will be sent upon dispatch!