Tips on when is the best time to place Christmas orders for your business.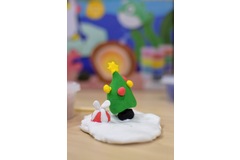 Christmas comes but once a year, but it takes months of careful planning to make sure it is a success. When it comes to buying stock for your business, its often hard to juggle cashflow, trends and timing. We all want business to run smoothly at the busiest time of the year, and sometimes it can be a little overwhelming with all of the planning and juggling you need to do.
We've put together some tips to help you decide when its the best time to buy your christmas stock.
1. Build relationships with your Supplier, agents and Rep's.
What does this have to do with Christmas, you ask? Well, everything. Christmas comes but once a year, but it also comes every year and you need to know what your suppliers are up to so that you can get the stock you need to sell. Work with your suppliers, agents or Rep's to find out what other similar stores are ordering, what's trending and what are other customers ordering that you are not? These people are one of your greatest resources for information on new stock, and if you work on these relationships, you're business will reap the benefits. A good working relationship with your suppliers means that you might get the first pic of new and best selling stock, great advise on what's selling and what you should be selling.
2. Visit the August Trade Fair.
Every year the August Trade Fair in Melbourne is the showcase for new and upcoming products, trends and new suppliers. Its so important that you visit this fair and make an effort to at least walk past every section of the fair, you never know which gem you might miss if you assume that there is nothing in a section of the fair that suits you.
When meeting with your suppliers at the fair, the first questions should always be, "what's new?" and "what are your best sellers?". If you've found a product that you think is going to sell well, the next question should be, "how many do you have in stock?". the August trade fair is often a showcase for new stock so sometimes the quantity the supplier has ordered may not be enough to meet the demands of their customers as no one wants to place too big an order on their first order....but, the problem is, by the time you get your stock and sell through, they may be out of stock by October and have no more stock for months...
3. Follow your instincts and take a punt.
If you think that a product is going to sell well or the supplier has indicated at the fair that they have already placed alot of orders and that supplies may run out, now is the time to consider ordering a Christmas quantity... but how much? This can be difficult to guage, but if you can think about how many you are likely to sell in one month, you should multiply this by at least 4 or 5 times to cover you for Christmas and New Year trade.
After the Fair.
4. Keep an eye on your New Stock- reporting
After the gift fair, it is more important than ever to report on your sales every week. Once stock starts arriving into store, this is the time you need to keep a keen eye on your new lines. If they sell well for you, they will sell well for everyone. If you can see your reports in the first week of having new stock and it is selling well, think about ordering Christmas quantity now. Again, you have seen some sell through and you need to secure stock as suppliers will only have so much. It also takes a supplier up to 3 months from placing an order to receiving stock, so you have to have this much to tie you over till they get new supplies.
5. No two are the same.
If you have a popular item that is selling well and has sold out, and another product very similar but is hardly moving, don't feel you need to over order the slower moving product. Slow sellers will always be slow sellers, if customers can't always get the exact thing they wanted, they don't often choose the lesser one. If you do reorder the slower moving product as the best seller is sold out, maybe contact your supplier first to see when the best seller will be back in stock so that you only order the slower seller to tie you over during a period of the best seller being out of stock.
6. Don't forget about January.
Trade does not finish on the 24th of December, but for most suppliers, they do close from late December till mid January. In early December place all of you January orders so that you have stock to trade with over the holiday period. Best sellers and new stock will most likely be sold out from suppliers by then, so now is a time to choose more summer themed or activity focused products to fill out your product range.
When business does 3 months worth of trade in December alone, its good to be prepared. Good luck and happy trading.